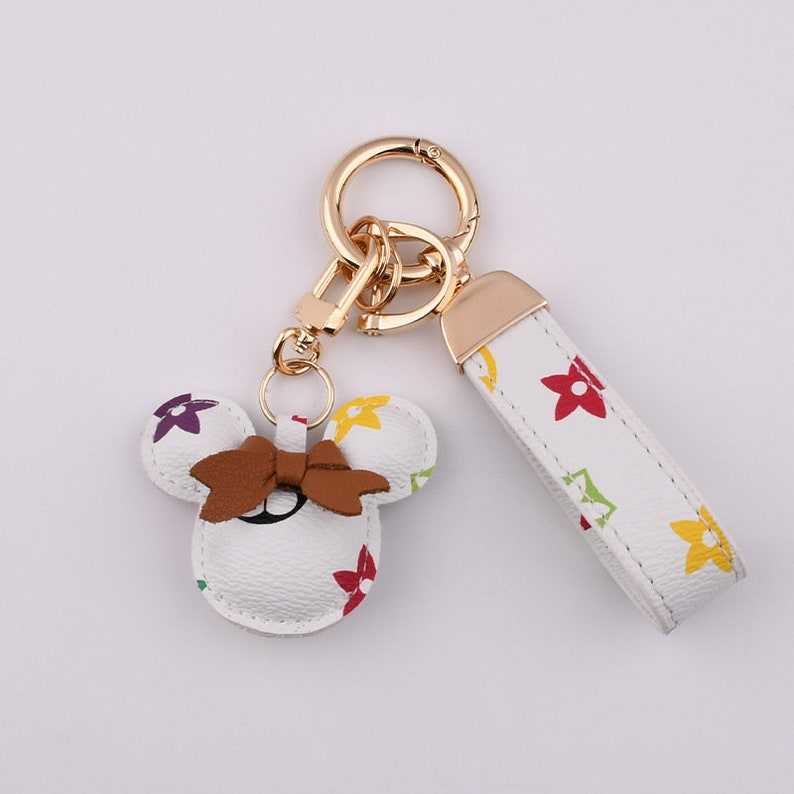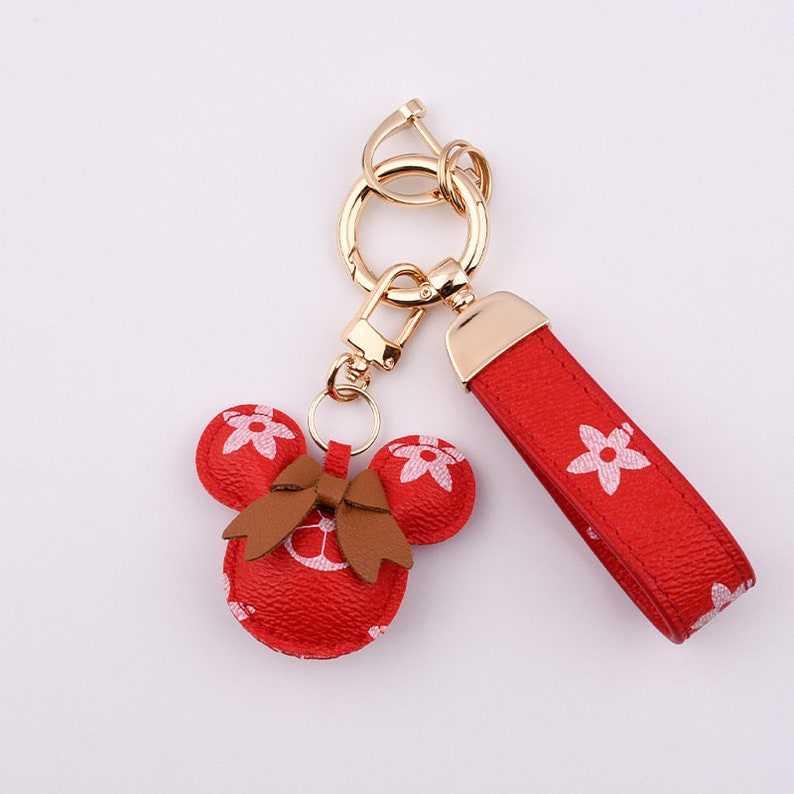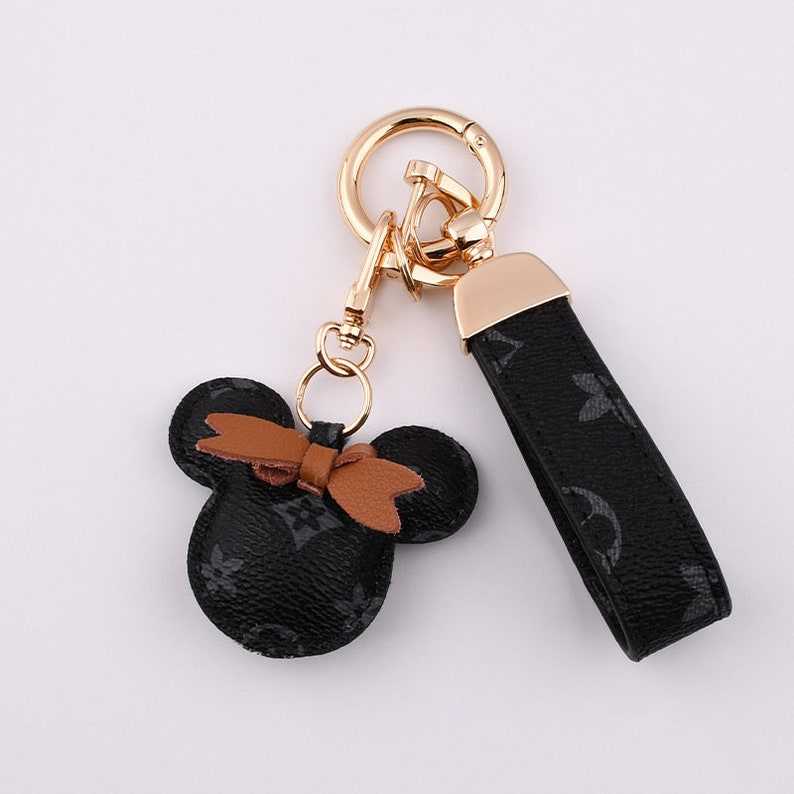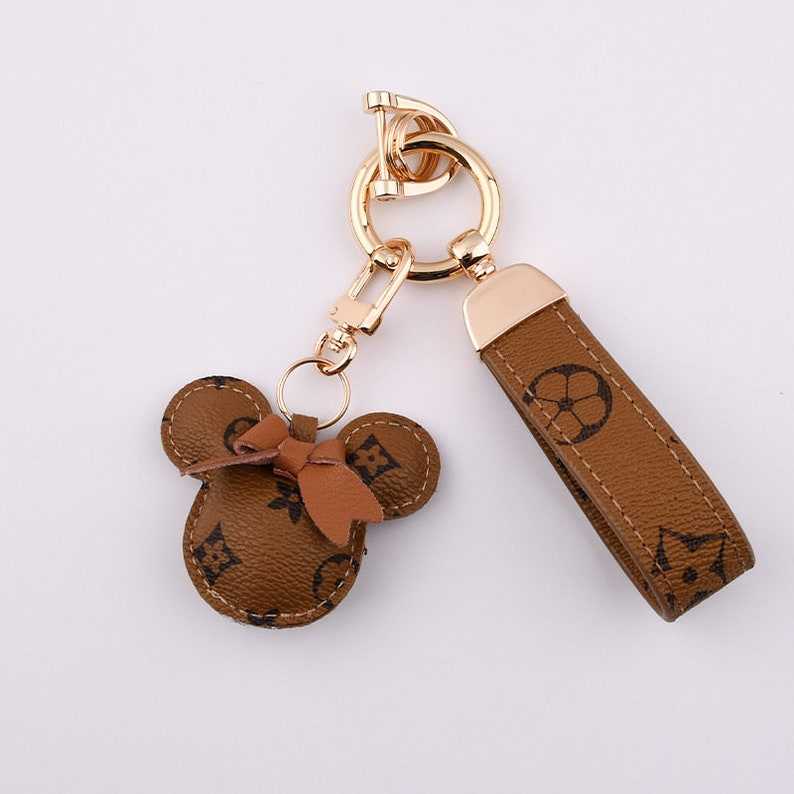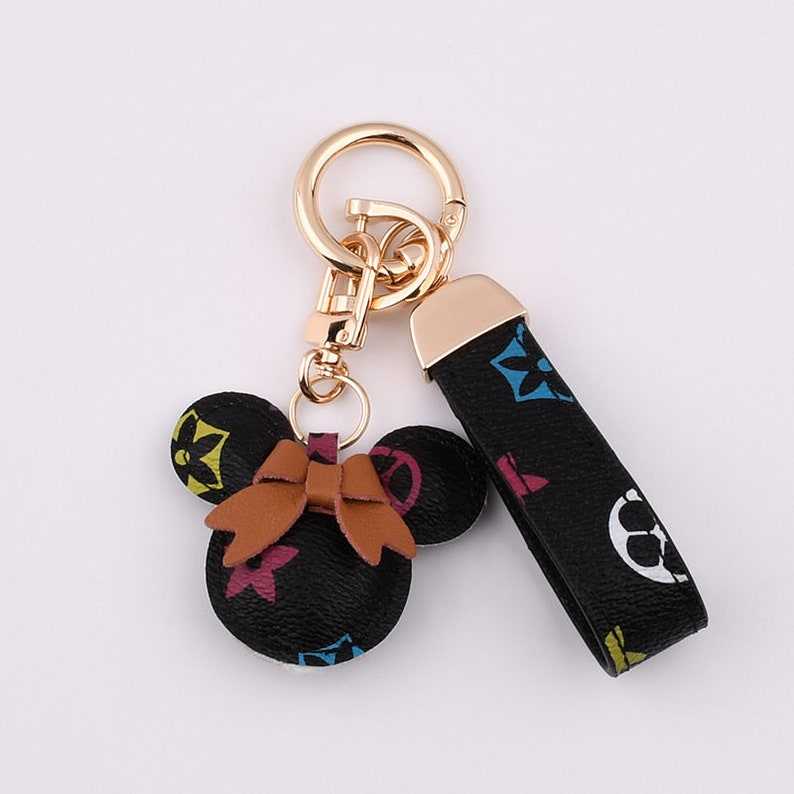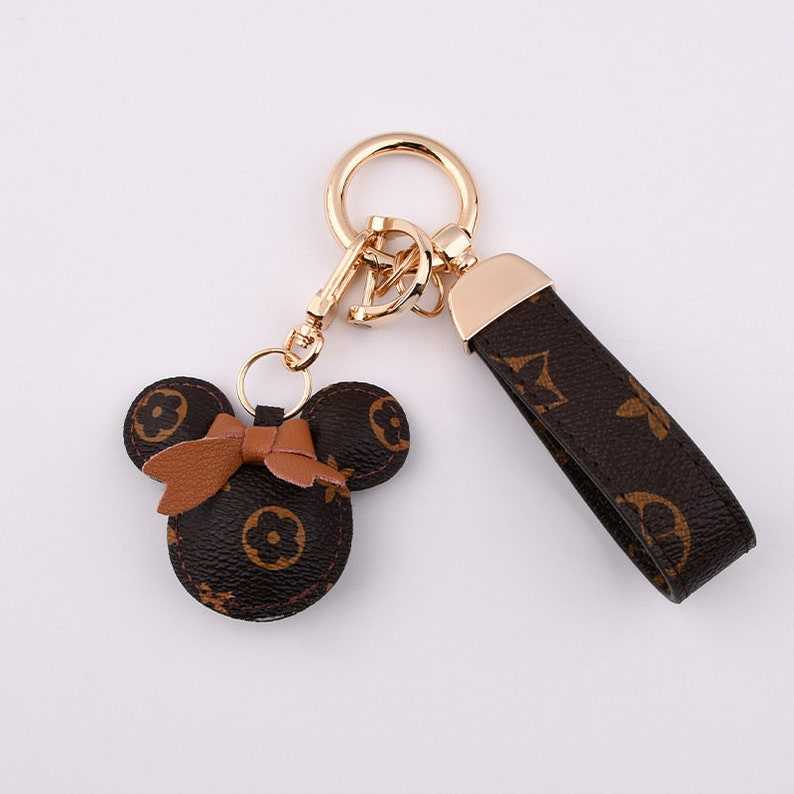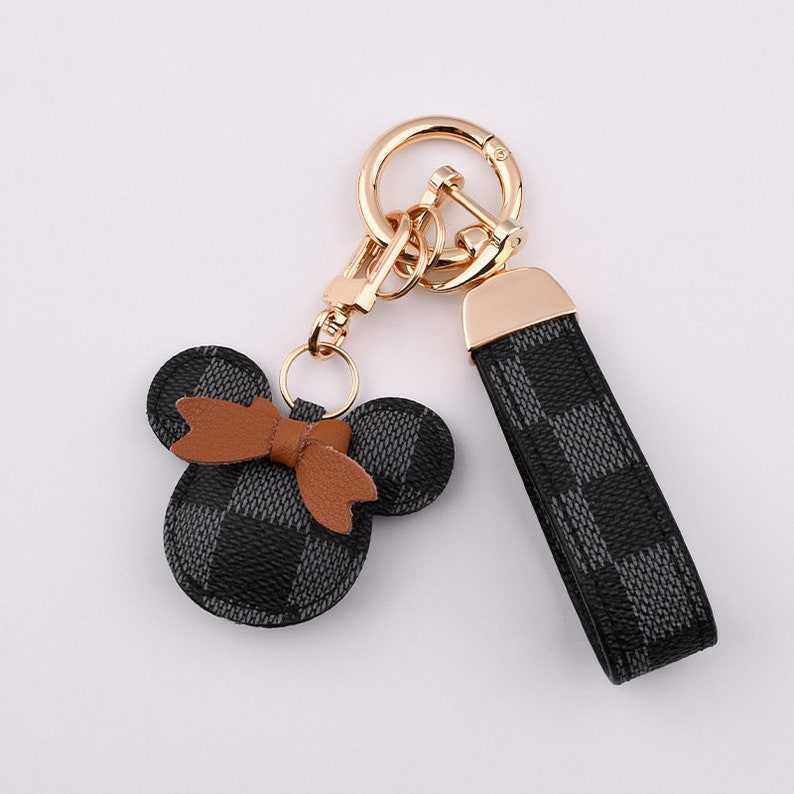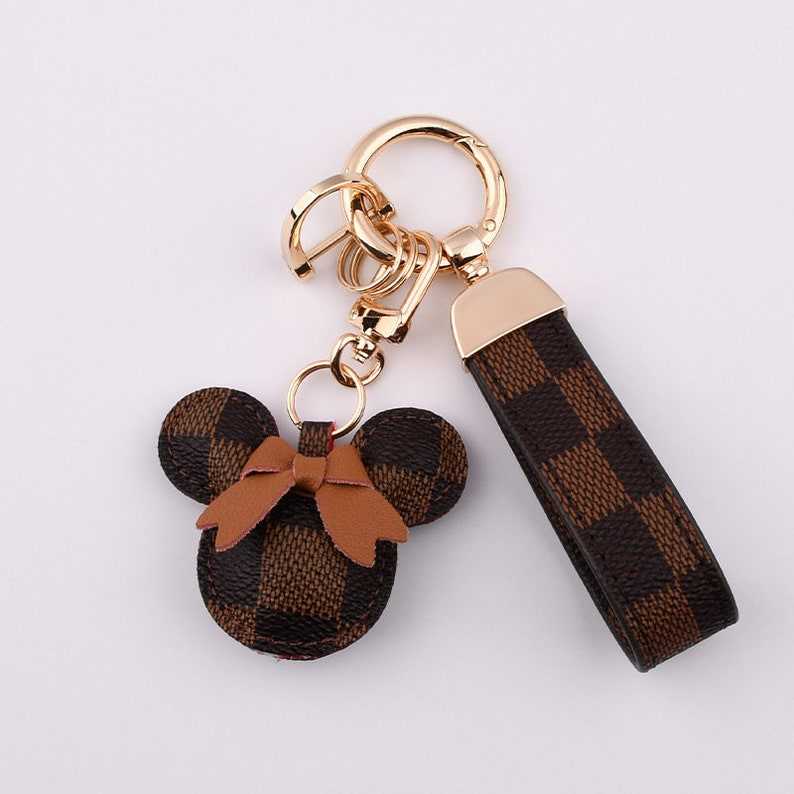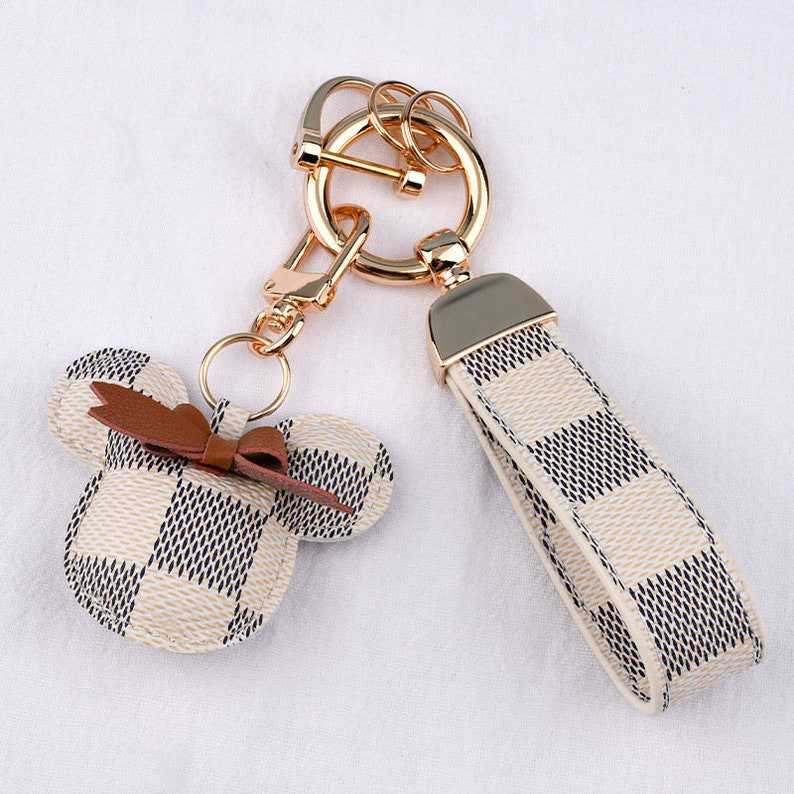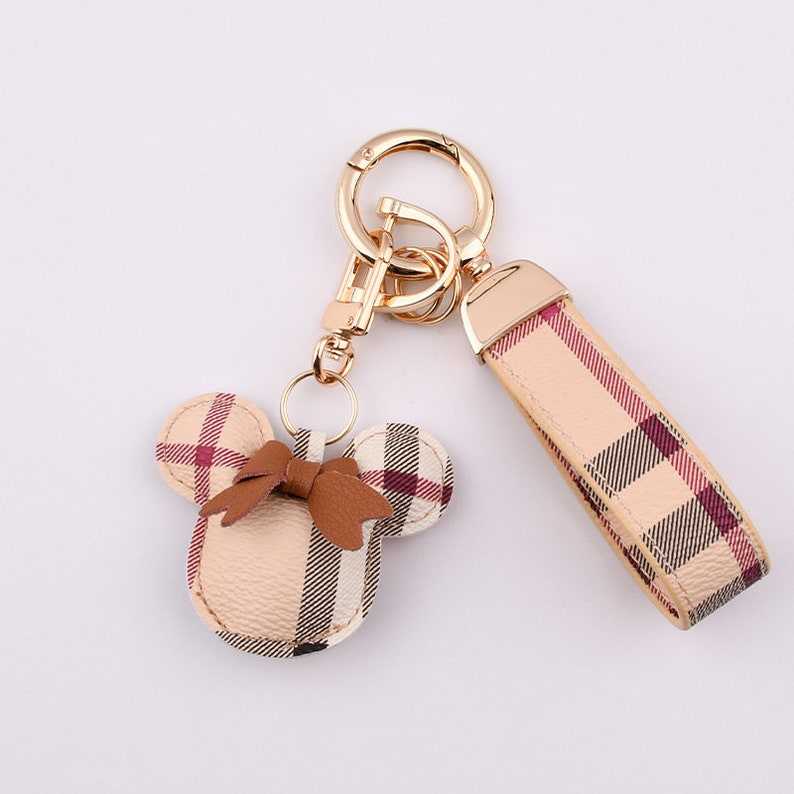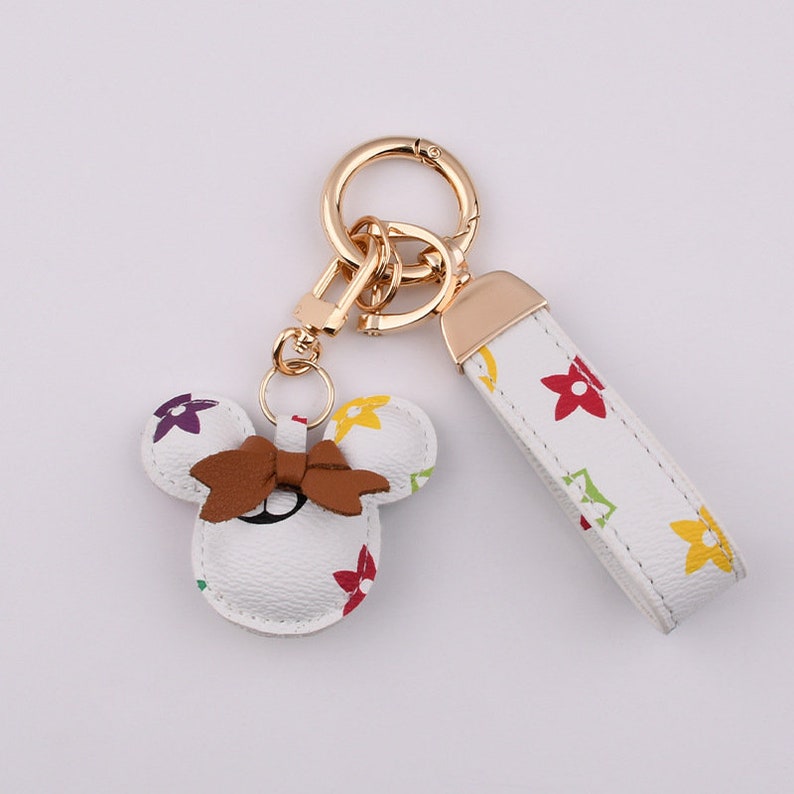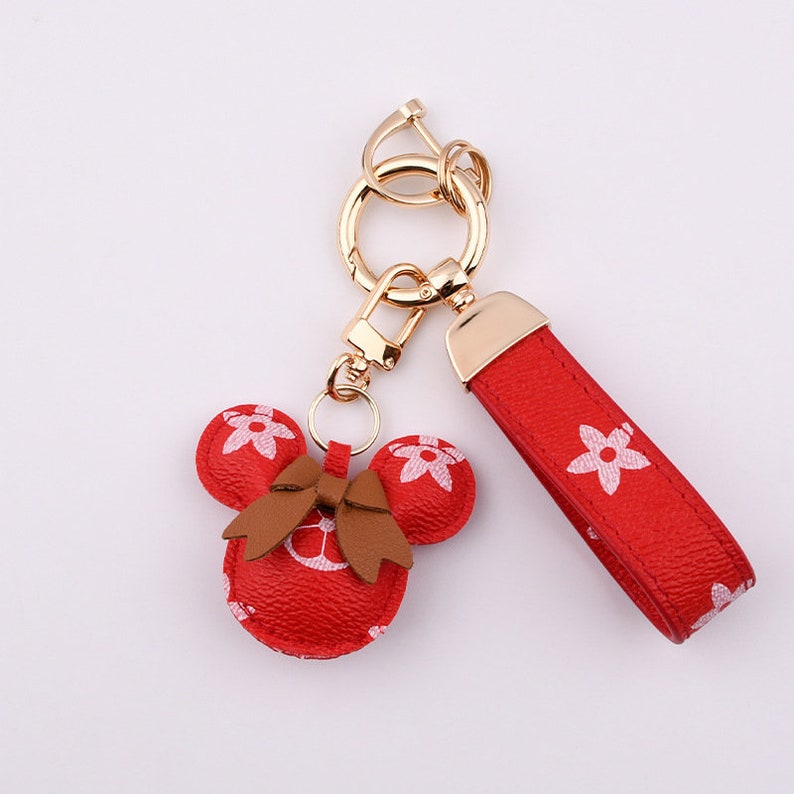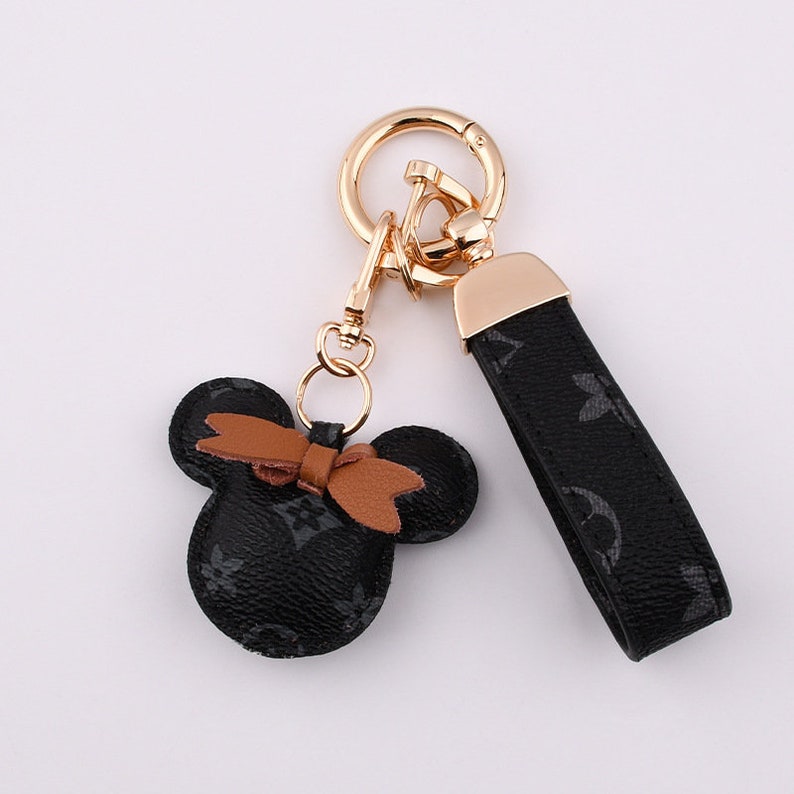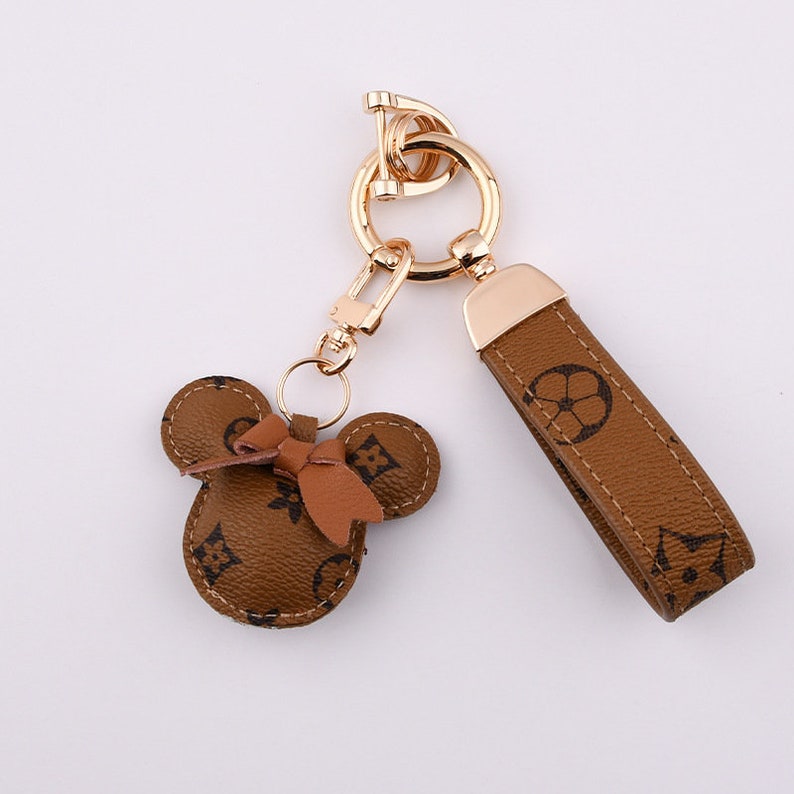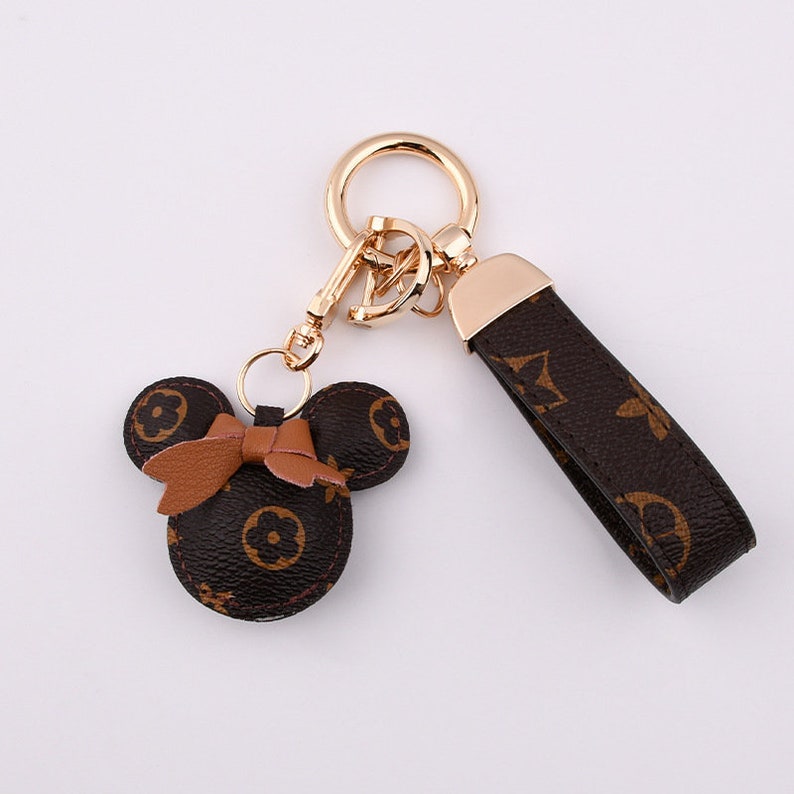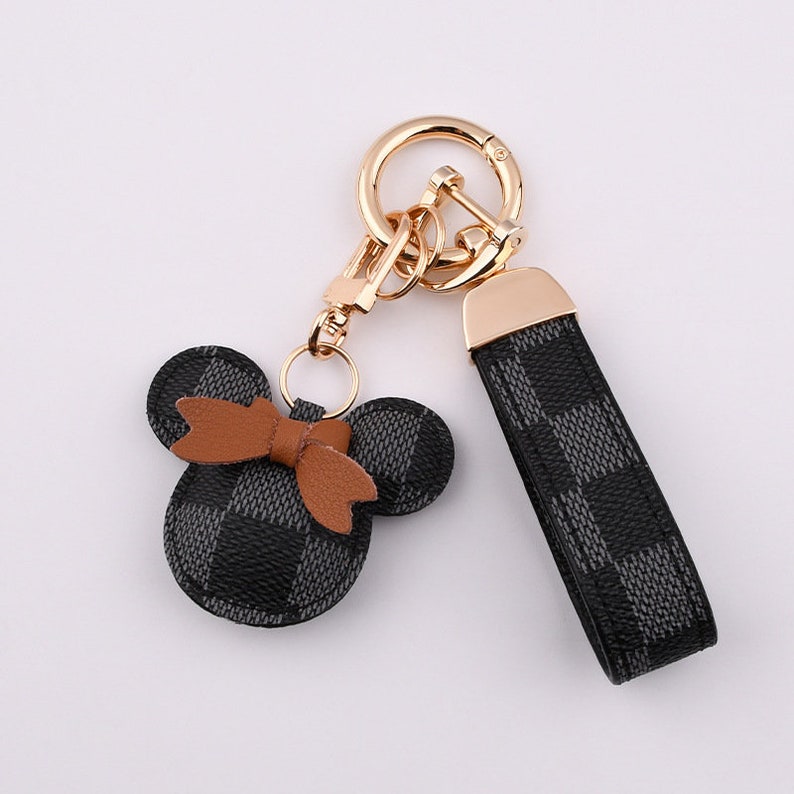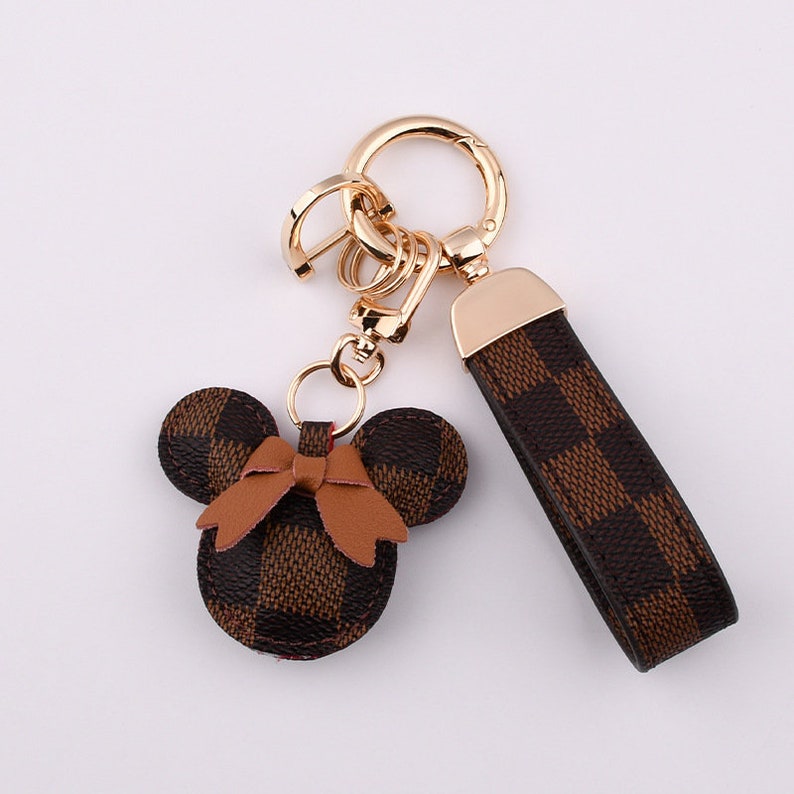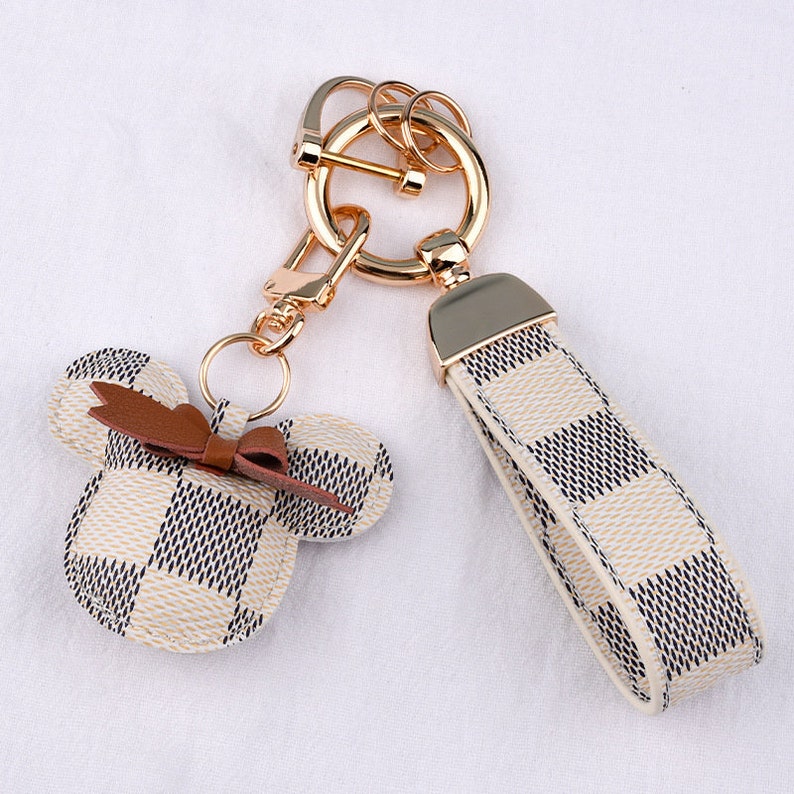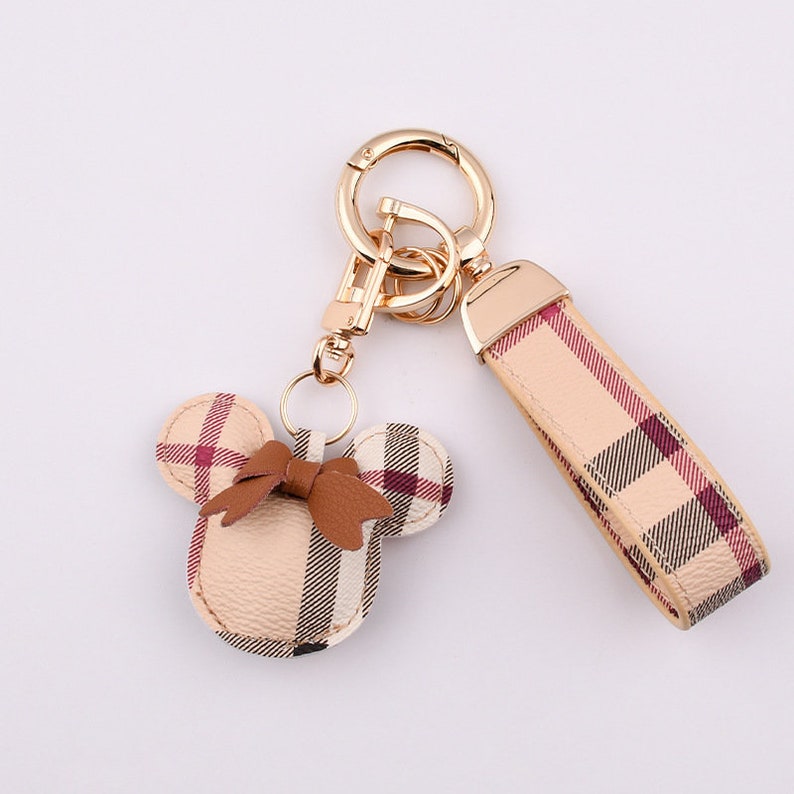 Mickey Mouse Wristlet Keychain Gifts for her and him Anniversary Gift Birthday Gift
description

Each Mickey Mouse Wristlet Keychain has an exquisite pattern and wrist strap, which is convenient for you to attach the key chain to your bag, belt, or key.

Simple gifts: a simple gift can make a big difference. It can be used as an Easter gift, Christmas stocking stuffing, mothers day, team gift, or for a daughter, friend, wife, girlfriend, colleague, student, teacher, etc.
shipping

Free shipping for orders over $49

You can choose the shipping method during checkout:

Standard shipping: $7.99

Arrives 7-15 business days after the production time

Express Shipping: $29.95

Delivery 4-6 business days after the production time
Welcome to Wristlet Keychain Store
Want to free up a hand? Or struggle to store your keys on the go? Looking for a professional wristlet keychain store? Look no further! Here at our Wristlet Keychain Store, explore a wide range of the best wristlet keychain to find one that suits you! These wristlet keychains will do the trick for you. Attach your key, key card, air pods, and more. These make perfect birthday gifts, teacher appreciation gifts, and more.
What Is a Keychain?
A keychain is a small accessory that integrates your stuff. It allows you to attach your everyday carry so that you can carry it easily. A keychain, as the name implies, is designed to hold your keys together. While keychains usually fit in one's pocket, some come with long chains that allow you to use them in a variety of ways.
Why You Need a Wristlet Keychain?
CONSOLIDATE YOUR KEYS
Keychains have been around for ages, providing people a convenient way to keep track of their keys. The keys are small and hard to find in your bag. Imagine working hard all day to finally get to your doorstep, so you open your bag and struggle to find your keys, and if there are a lot of things in your bag, you're most likely tired and sweaty. At that time you really need a keychain.
STAND OUT
Keychains are also a good choice of decorations. A good-looking wristlet keychain can be decorated not only on your wrist but also on your purse, school bag, and cell phone. People tend to add little trinkets to their keychains to make them look more stylish. These ornaments come in a variety of designs, however, what ties them together is that they are meant to show who the owner is. For example, people who want to let people know where they work can attach an ornament with their company logo.
FREE YOUR HANDS
Our wristlet keychains are a super convenient addition to your house/car keys. Keep your keys hanging around your wrist so that your hands are free to do other things. Our bracelet keychain is delicately designed and absolutely will not hurt the skin on your wrist. It is very easy to put on and take off. If you go out with no other items, carrying a bag can sometimes seem rather dispensable. You can choose to wear just a bracelet keychain, which is both convenient and beautiful.
What Can I Do with Wristlet Keychain?
When it comes to what you can do with your keychain, the list is endless. Here are a couple of bits and bobs you can attach to your keychain, so you can find what you're looking for when you need it: Keys; Multi-tool; Bags' zips...
Custom Wristlet Keychain
Customized keychains are a great alternative to postcards and thank you emails. Personalized keychains will bring a fun twist to your branding or gift-giving ideas and bring your statement to a loved one or client on a smaller budget. Purchase a custom keychain with your message for yourself, or you can give it to someone else with their own message on it.
Wrist keychains are the favorite choice for many people, especially when it comes to running, jogging, or long walks. Don't hesitate to pick an exclusive wristlet keychain for yourself or your loved ones!